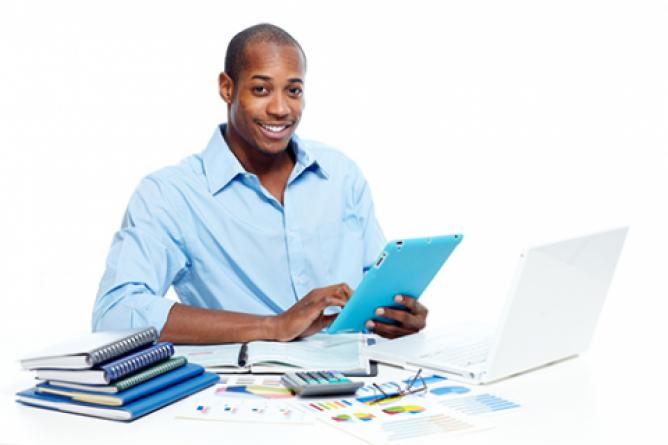 Today, more so than any other time, businesses focus heavily on engaging customers, the media, investors, community members, and analysts -- or some combination of them. But with so much focus on external audiences, they often overlook their most vital connections: their employees.
Successful companies understand that engaged employees contribute to the success of the company. To keep a high level of engagement, a strong focus on employee communications is necessary.
Benefits of Strong Communications
Organizations that prioritize strong employee communications stand to benefit in a multitude of ways. Effective employee communication:
Fosters employee engagement. When employees are communicated to effectively and on a regular basis, they become more engaged with the team and company. They have a better attitude towards their customers, their work, and their company's success.
Ensures consistency. When everyone knows and understands the company, the team mission, and what his or her role is in it, it results in more consistent performance. When communication is steady and clear, employees are less likely to try to guess or infer what their employer expects of them or how to approach problem.
Promotes feedback. Effective communications on a regular basis encourage people to engage in discussion between other employees and departments, and management. This results in promoting a culture of sharing knowledge and ideas, which makes growth both more possible and more probable.
Improves compliance. Effective communications and employee training increase the likelihood that employees respect regulatory requirements and stay compliant. It also ensures they are aware of all company policies and guidelines and where to find them.
Ensures strategies and goals are understood. Strong communications help employees understand how their jobs affect the big picture and the goals the company is hoping to achieve.
Encourages a positive response towards change. When there is effective employee communication, employees tend to respond more positively to change. Communication also helps in finding the winners on the team who are willing and excited to help instill change.
Best Practices
In this era of on-demand information, employees expect more from organizational communications. To achieve transparency, pertinency, and immediacy, follow these effective employee communication best practices:
Be prepared and plan ahead. Responding successfully to a business crisis requires communicating effectively, especially when difficult decisions are being made. Planning ahead and being prepared for a crisis calls for putting the fundamental processes, tools, and organizational structure in place prior to the crisis hitting. Developing, implementing, and continuously improving a strategy and plan for crisis communication that is designed to fit the needs of the company is essential.
Deliver employee feedback. Employees increasingly demand and appreciate feedback options, including two-way online communication and face-to-face meetings. A survey conducted by Stanford University's Human Resources department showed the responses of over 700 employees sharing their communication style preferences, frequency, and channels. These communication preferences were:


Employees prefer communication through email over direct mail.
Employees want more timely and frequent communications.
Employees want to receive brief and direct information that links to the website for additional information.
Employees want an easy to navigate and user-friendly employee website for finding information.

Communicate with employees first. When possible, crisis information should be provided to employees before it reaches the public. Employees need to and should hear negative crisis-related news from within before hearing it from outside sources. If not, employees might feel alienated by the company, which could hinder the success of the crisis response and recovery plan.

Communicating effectively with as many employees as possible fosters better employee understanding, resulting in support for any necessary steps, whether popular or unpopular, the company might need to take. No matter what the internal crisis communication method the company chooses, employees will feel more informed and entrusted when management is upfront and transparent.
Ensure that action speaks louder than words. If you tell your employees that you are going to do something, follow through with it. Otherwise, your credibility will be undermined, and employees might not take future communications seriously.
If your company is communicating effectively and with purpose, you are more likely to have employees who work with a common purpose of achieving company goals. Effective employee communications allow everyone to work towards the same company goals. It helps employees to stay engaged and be motivated to contribute to the success of the company.