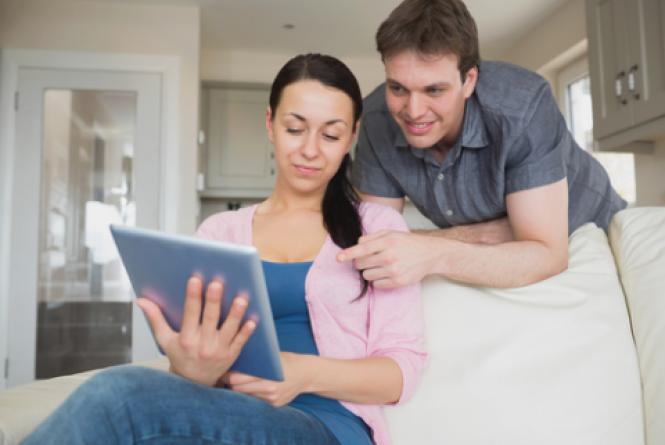 Online shopping is convenient, sparing you the hassle of having to drive back and forth to brick-and-mortar stores, the cost of the gasoline to get there and the frustration of waiting in long lines.
However, buying something online doesn't necessarily mean that you'll be getting a deal. You might end up spending more if you are not careful.
Fortunately, you can avoid overspending by shopping around before you make an online purchase. The best news is that doing this is not much of a hassle. There are several price comparison sites on the Web that can help you complete your comparison-shopping in minutes.
The Federal Trade Commission provides several tips for consumers who want to buy a product online. The most important? You need to think about your goals before you start shopping. The Federal Trade Commission recommends that you decide whether you want a product that is at the top of its line or one that is budget-priced. The commission recommends that you identify particular brands that you like and calculate your shopping budget before you start your online hunt for refrigerators, cars or tablets.
It is important, too, for consumers to read online reviews of products. Almost anything you'd want to buy online comes with customer reviews. These reviews can help you determine whether the flat-screen TV you are thinking of buying is a hit or a dud. You can also hunt online for coupons or discount offers, which many manufacturers offer to Web-based shoppers.
Once you've done your preliminary research, it is time to search the many comparison-shopping services on the Internet. These sites allow you to type in a particular product -- say the latest PlayStation video game -- and pull up the prices that these products are being sold at by various online merchants.
You can use these sites to compare not only prices, but also shipping options and costs to determine which online retailer provides the best overall value.
Google Shopping is probably the most popular, and largest, comparison-shopping engine today. Type a product in this engine -- anything from board games and video games to furniture and hardware -- and you'll be sure to find plenty of online buying options.
However, Google Shopping is far from your only choice. Other popular comparison-shopping engines include PriceGrabber and Nextag, both of which have their loyal fans and will provide a wide variety of results for just about any product you can imagine.
Shopping.com is a good way to find the lowest-priced products on online auction house eBay. That is because Shopping.com is part of the eBay family of companies. This site is a good one if you are looking for the best deals available on the traditional auction site.
Shopzilla is another biggie, having operated since 1996. The site is especially useful if you are searching for DVDs, CDs and other electronic items.
Online shopping takes much of the hassle out of buying. However, it does not eliminate all of them, and neither do price-shopping engines. It is true that these comparison-shopping engines can help you find the lowest prices for a broad range of products. However, remember that the product with the lowest price tag is not always the product that you should buy. Never purchase a product online based on price alone.
Before making a purchase, read the reviews of the merchant offering the product. These reviews will tell you whether the merchant has a history of delivering products on time, selling products that work or responding quickly to consumer complaints. If you do not do this research before buying? You might get stuck with a product that doesn't work while trying to contact the merchant that doesn't respond to your email messages or phone calls.to your email messages or phone calls.