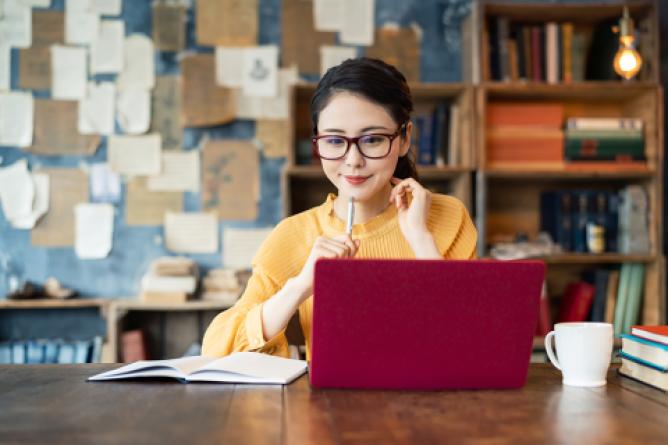 Our digital financial information is everywhere these days. Using credit monitoring services to track the potential misuse of your personal financial information is a matter of financial due diligence. Most credit monitoring services offer credit freezes and fraud alerts to help protect against identity theft and prevent continued personal information misuse.
There are differences between the two, though. In a nutshell, freezes can help stop new credit accounts from being opened, while fraud alerts bring extra scrutiny procedures on credit applications.
Why Is There Credit Protection?
Your credit report and credit score play an essential role in your future financial opportunities. For example, they impact whether or not you get approved for a student loan, auto loan, or mortgage. They also influence the terms of your loan if you do get approved. Credit freezes and alerts help you to stay apprised of changes to your credit reports so you can minimize damage to your credit and address suspicious activity.
Freezing your credit and having different fraud alerts will make it much more difficult for a thief or hacker to even attempt to get your sensitive information.
Freezing Your Credit
A credit freeze restricts access to your credit report. Others (and yourself) won't be able to open a new credit account during the credit freeze, whether that's a new credit card account or loan. With a credit freeze, lenders are unable to access your credit report without authorization.
You can still rent an apartment, purchase insurance, apply for a job while the credit freeze is in place. And, you can lift a credit freeze temporarily if you need to apply for new credit.
Anyone can freeze their credit report, even if they are not suffering from identity theft. A credit freeze remains in place until you remove it, which you do with a credit bureau PIN or password-protected account. To freeze your credit, you'll have to contact each of the three credit bureaus (Transunion, Experian, and Equifax) separately.
Fraud Alerts and Types
A fraud alert is a credit record warning to inform potential lenders to contact you — typically with a phone call — to confirm your identity before extending new credit. If another person attempts to get a loan or a new credit card in your name, it's a tip-off, so you can take action to stop the new account.
There are three main types of credit fraud alerts: Initial, Active Duty, and Extended.
Initial. This type of credit fraud alert is a temporary alert that remains on your credit report for 90 days. Once a lender sees that you have filed for an initial fraud alert, they will be more inclined to take more security measures to verify you.
Active Duty. Active duty credit fraud alerts are mainly used by those in the military. It helps them have a lower risk of being a victim of identity theft while serving their country. It does last for one year and can face renewal, so it follows their deployment schedule.
Extended. If you know that you have been a victim of identity theft, it might be wise to file an extended credit fraud claim. To file for this, you must send a police report to one of the leading credit bureaus. This alert will last on your credit for seven years. Once you have filed this alert, you will stop receiving preapproved/prequalified offers.
Which Fraud Alert is Right?
Is there a type of fraud alert that is better than the others? It depends. Every person has situations that vary drastically from one to the next. While credit fraud alerts are much easier to set up initially, they do offer less protection. Lenders can still run credit checks for new applications with a credit fraud alert but cannot while there is a freeze on your credit.
Overall, a credit freeze offers the best protection available. Unlike fraud alerts, credit freezes don't expire. Keep in mind, however, that you will need to unfreeze your credit if you complete a credit application. It is easier to apply for credit if you have a fraud alert because you don't have to unfreeze your credit. A fraud alert may be a good option for consumers who don't want to freeze and unfreeze their credit to apply for new credit.
Neither a credit freeze nor a fraud alert affects your credit score. Instead, a credit freeze provides restrictions on who can look at your credit reports, while a fraud alert adds an extra layer of security.
While it may be overkill in many cases, you can add a fraud alert on top of a credit freeze.
Final Thoughts
No fraud alert or credit freeze can stop or spot fraudulent charges on an existing credit card account. That's why it's essential for you to carefully review statements or set up specific credit card account alerts to tell you when changes occur; that way, you can determine if there are any charges you didn't authorize.
It's also wise to take advantage of your free annual credit report. Every year you can take extra precautions to check your credit history for the past year yourself. Make sure that the items on those lists match up to what you have on your side.