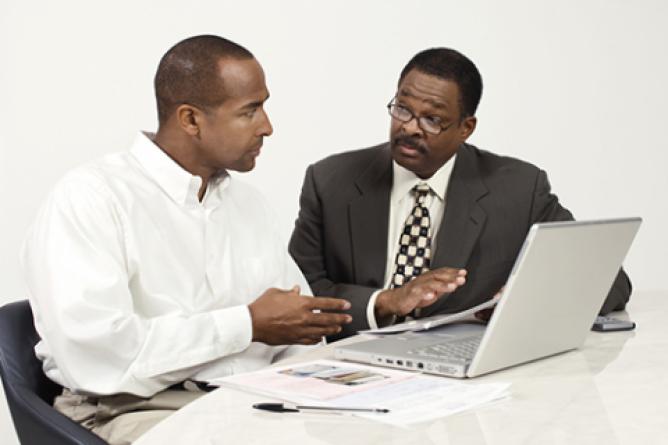 Credit counseling is a service that can be beneficial to consumers who have credit problems, those seeking to avoid credit problems, and those who are simply looking for ways to enhance their already good credit profiles. What this means is that almost everyone can benefit from credit counseling, provided you are working with a reputable organization.
What is Credit Counseling?
Credit counseling is a service that educates consumers about reducing debt, managing money, and using credit wisely. Different organizations will do this in distinct ways with the ultimate goal of helping you develop a favorable relationship with your debt so that it is working for you rather than against you. The key to remember, though, is that you do not need to be struggling with debt to benefit from credit counseling.
Who Should Use Credit Counseling?
While many people only consider credit counseling when they find themselves in over their heads with debt, the fact remains that you can benefit in many ways from the services. Even if you do not have the means to work with a long-term financial planner, you can work with a credit counselor to create long and short-term financial goals and begin working on a plan for achieving them.
People who are sailing in debt-infested waters can turn to credit counseling to help them right their ships and set their financial futures back on the right course. You will also find credit counseling highly beneficial if you are looking for ways to pay off your debt, reduce your debt, or obtain (and maintain) a debt-free lifestyle.
Credit is a two-edged sword for many. You need it to get it, but once you have it, you often find it even more necessary. Credit counseling helps you manage your finances more effectively no matter how meager or robust they may be. The service is ideal for people of all ages, life stages, and income levels.
Services Provided
Services will vary somewhat from one agency to the next, but most will include some variation of the following services as part of their credit counseling offerings:
Assessing your debt situation. You need to look at your total debt situation to determine the best course of action to take.
Educating you about your options. Your credit counselor will try to help you learn from your current situation, whether it is good or bad so that you make informed decisions in the future about how to better manage your credit and debt in the future.
Negotiating with lenders on your behalf. Counselors can often work with lenders to secure more favorable interest rates and terms for your debt so that you can make real headway towards paying off your debts while keeping your monthly payments manageable.
Helping you establish a budget. One of the most difficult things for people to do on their own is to establish a budget. Your credit counselor will work to help you establish a monthly budget you can live with, while still reducing and eliminating unwanted or burdensome debt.
Creating a payment plan. The most critical part of the process is to create a payment plan so that all your creditors are taken care of, and you can breathe a little easier month after month. Some lenders will even make the payments to various creditors on your behalf so that you only need to make one or two payments a month instead of remembering to send a payment to each creditor every month.
Fees Charged
Credit counselors get paid in two ways. Some charge fees to consumers for their services. Others receive funds from creditors when they successfully negotiate payment structures. Ask up front about their fee structure and your financial obligations to them. Some agencies keep the first payment as a donation. Ask about this specifically before signing with any agency and use that information in your decision-making process.
Be on the Lookout
Not all credit counseling agencies have your best interests at heart. Watch closely for signs that all is not right, like these:
If an agency charges excessive fees.
If an agency makes bold promises – if it sounds too good to be true, it probably is.
If an agency is missing payments they are supposed to be making on your behalf or making them late.
If there are complaints against the agency made with the Better Business Bureau or the Attorney General's office in your state. Look closely at these complaints, and more specifically look into how the agency resolved the complaints.
Credit counseling is a valuable service that is being used daily to help people, just like you or someone you know, take control of their debts and their financial futures. You will have to schedule an appointment with a reputable credit counseling agency to learn more about how this valuable service can be beneficial to you.